Yes, there is a Grammarly equivalent for writing in Portuguese. It is called Notion A.I
Grammarly is a (mainly) a Chrome Extension that automatically checks your spelling and Grammar, and also gives you options to restructure your sentences.
In this article, we will give you other options to do similar things to what Grammarly does but in the Portuguese language.  
Tools to check your Portuguese Grammar and Spelling
Notion A.I is an incredible tool that allows you to review your Portuguese writing while you work. You can also use it to write emails, translate documents, and organize your work.
Sapling.ai is an artificial intelligence tool that you can use to check your grammar and spelling in German.
Language Tool
Language Tool seems to be the company trying to make a Grammarly alternative and have the feature of including languages other than English like Portuguese, Spanish, and German. 
The text editor is great for checking spelling and grammar and you can rephrase your text to sound more formal or more casual.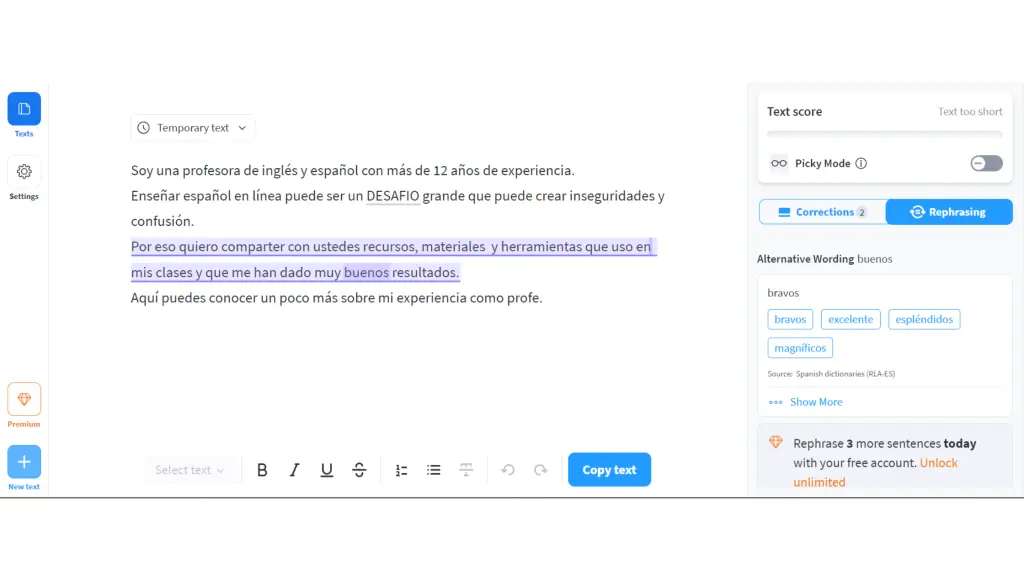 I couldn't get the Chrome extension to work at the beginning, but then it started working after about an hour. 
Jasper Chat is a great tool where you can ask the tool to do many things to help you with your writing. 
I purposely put an error in the spelling of "compartir"in Spanish and Jasper caught it: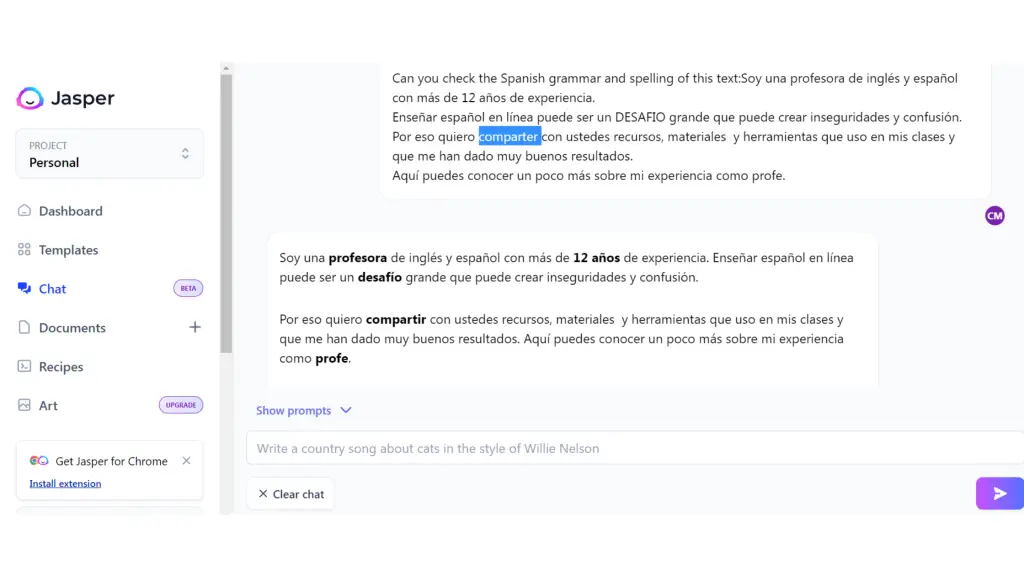 The A.I tool can do so many other things, like write you an essay or a blog post. I asked it for a summary of the Spanish Civil War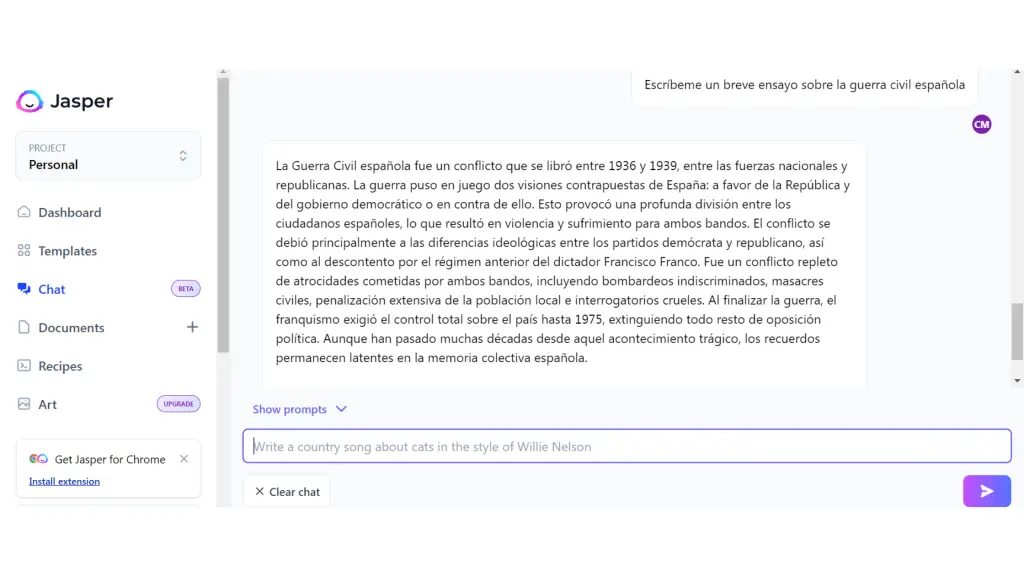 You can also ask it to check the grammar of the text in Spanish or Portuguese, and it will help you with that.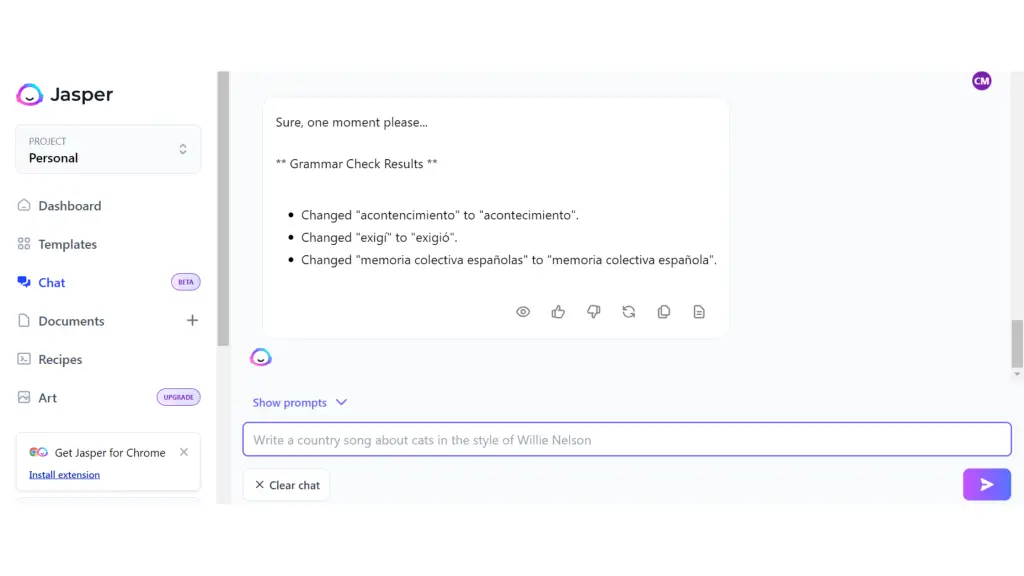 Not exactly a tool like Grammarly, but you can get similar results and check grammar and spelling in Portuguese until somebody develops some software or Grammarly brings out versions in other languages.   
Pro tip => You can also use the "content improver" to change the tone or just simply improve your writing!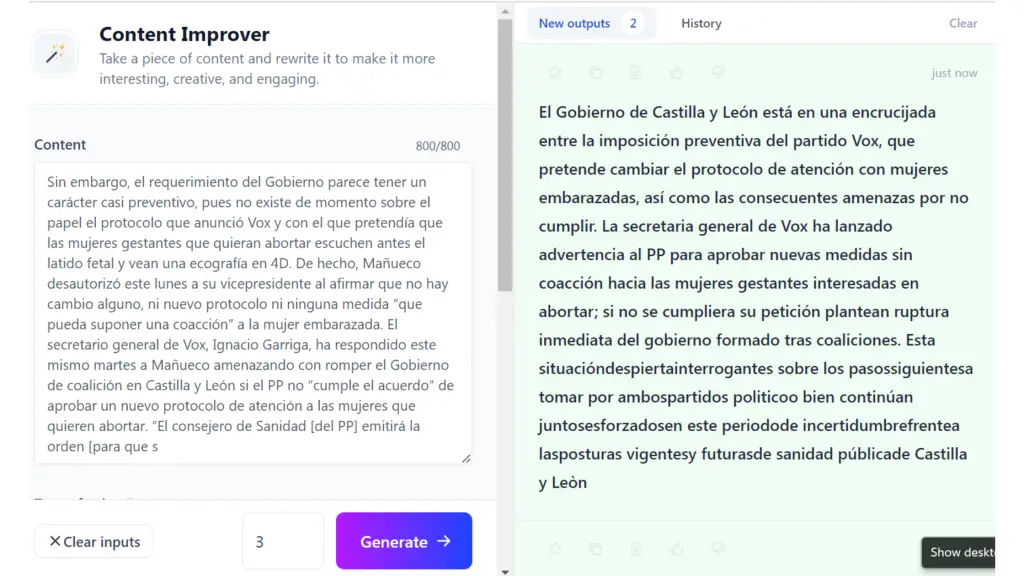 ChatGPT
ChatGPT is a similar tool to JasperChat in that you can ask it to do something and it will do it for you. I asked it to correct the "comparter" error above and it corrected it and then went on to say that everything was correct!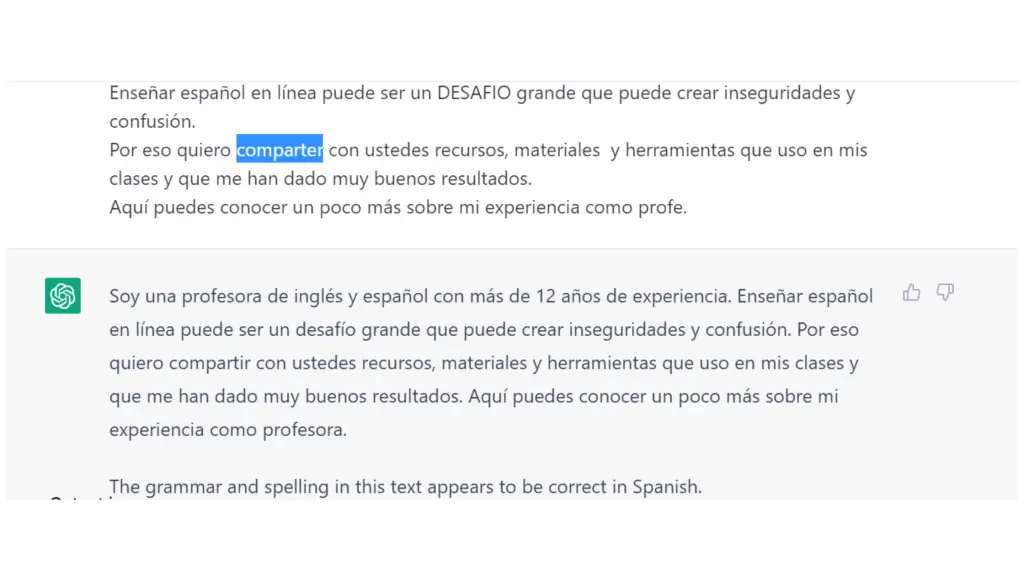 Websites that Check Spelling in Portuguese
Here are some more websites that you can use to check Portuguese spelling for free.  
Conclusion 
Writing online can be difficult but tools like Grammarly and Jasper can make it so much easier. Language Tool is the closest tool to Grammarly that works for the Portuguese language but you can also use A.I chatbots like ChatGPT to help you with your writing.