The Grammarly Chrome Extension is still free, and you can use it as a spelling and grammar checker without paying.
There are no plans to change the fact that it is free to use but there is Grammarly premium that you do need to pay for.
How do you use Grammarly for Free?
In order to use Grammarly free you need to sign up for a free account here and then you can use it in one of the following two ways:
You can use the Chrome Extension and Grammarly corrects your writing as you write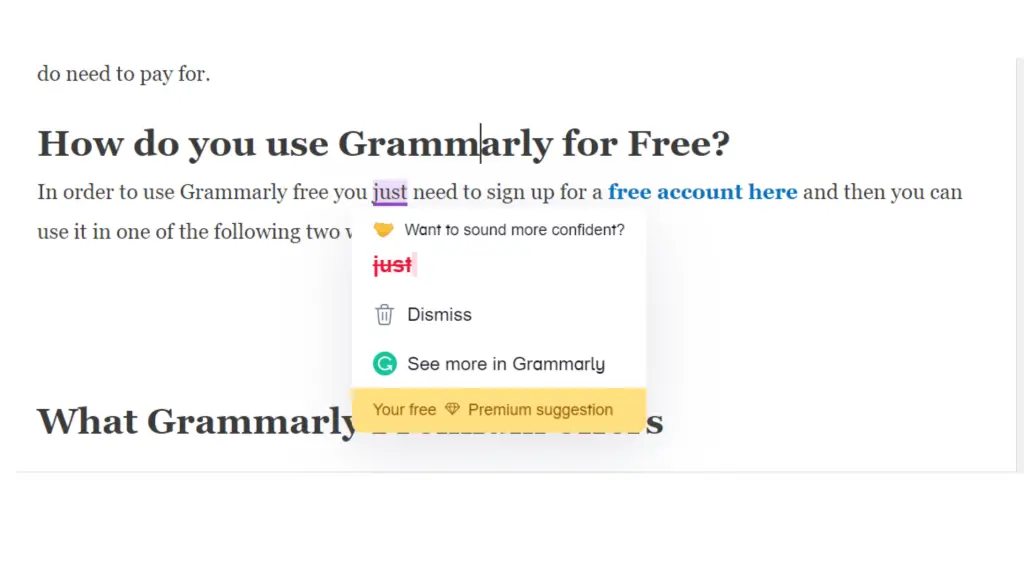 You can also copy and paste your document into their app and the software will scan your text for spelling and grammar errors.
What Grammarly Premium offers
Grammarly Premium offers:
Tone adjustment suggestions
Fluency suggestions
Formatting suggestions
A plagiarism detector
A lot of these features are only essential if you are a professional writer or if English is your second language(the fluency suggestions).
If you spend most of your day writing emails, then I suggest reading our guide to A.I email writing assistants here. 
Grammarly Alternative 
Another free alternative to Grammarly is Sapling.ai. They also have a free grammar and spelling checker which you can use as a Chrome Browser Extension.
Sapling uses Artificial Intelligent language models to understand the content of your writing so that it can catch your mistakes more often than Grammarly.