Explicações e frases com preposições em inglês
1  Of
A preposição "of" é, normalmente, uma referência entre duas entidades.
É utilizado das seguintes formas
–expressando a relação entre uma parte e um todo..
He ate a slice of cake
John is a member of the team.
He drank half of the beer.
–expressando a relação entre uma direção e um ponto de referência.
I live in the south side of the city
Girona is north of Barcelona
–indicando a relação entre um verbo e um objeto indireto.
It is made of plastic
She died of a heart attack
2 With
–A preposição "with" pode ser utilizada no sentido de ser acompanhados por:
I drank a bottle of wine with my dinner
I went with him to the cinema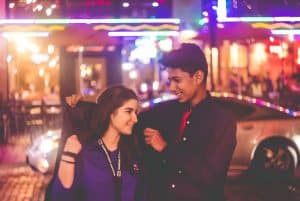 –em descrições de coisas/pessoas pode ser utilizado com o sentido de possuindo uma característica
We use this when we describe things/people.
He was a tall man with short hair
*****Common mistake***** We do not use with for age
X With 15 years
When I was 15
—como indicador do instrumento/material utilizado para executar uma ação.
He cut the steak with a knife
He build the house with his hands
3 At
–Utilizado para expressar uma localização ou chegada a um determinado lugar ou posição.
Usamos para mostrar um ponto de referência onde estamos ou onde algo está.
I am at the cinema
I am sitting at the back
The screen is at the front
-Para expressar a hora em que um evento ocorre.
Este é geralmente um curto período de tempo usando horário exato ou algo acontecendo agora.
I start school at 9 o'clock
I am not working at the moment
4 From
Utilizamos para indicar o ponto no espaço em que começa uma viagem, movimento ou ação
I am from Ireland.
The journey is from Spain to Brazil.
We started from scratch.
5 Into
–Movendo-se de um lugar para outro
He came into the room
I put the bottle into the fridge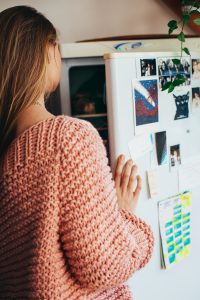 6  During
–Utilizado durante todo o curso de uma ação ou um período de tempo.
I fell asleep during the movie
**** Common mistake***** We do not use during to show length of time
X We lived in Rome during 3 years
 We lived in Rome for 3 years
7 Until
–Até ao momento ou ao acontecimento mencionado
Please can you stay until 12?
I am here until March.
I am planning on staying until the movie is finished.
8 Against
–Utilizado para designar oposição a um conceito ou ideia.
I am against Racism. Are you?
The president is against the idea of joining the E.U
-Ou em contacto físico com algo de modo a ser apoiado ou colidir com ele
Maria is sitting against the window.
He hit his head against the wall.
9 Among
-Para designar algo situado em uma posição mais ou menos central em relação a várias outras coisas
She is sitting among the other students
The man was among the injured people
*****Common mistake*****
Between is used when there is only 2 objects
He is sitting between the door and the wall
10 Throughout
—Em cada parte de um lugar ou objeto.
John travelled throughout the U.S.A
–Do início ao fim de um evento ou período de tempo.
He was sleeping throughout the movie.
Estes são 10 exemplos de preposições em inglês.
Leave a comment below with your example!