The Cambly Referral Code gives you 15 minutes free to practice speaking English with a native English teacher. 
How to use Cambly Referral Code 
Signup using our link: https://www.cambly.com/invite/oneminuteenglish
When you sign up with the link above you will automatically qualify for the promo that gives you 15 free minutes to try Cambly.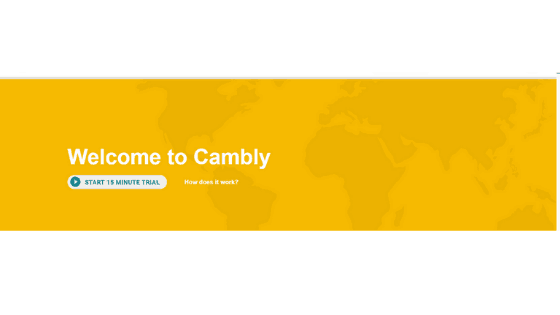 When you finish the signup process with your email you will see this homepage.
You need to click "Start 15 minute trial" and then select a tutor and then Call
You can also click the red subscribe button on the top of the screen and then Enter the Promo Code "ONEMINUTEENGLISH"
What to do if it is not working?
The reason it will not work is if your account is not a new account or if you have already had a free trial. You need to sign up with your email with the link above to get the 15 minutes free. Use a new email address. That is the only way to get the promotion.
Is Cambly worth it?
Cambly is a great way to meet English teachers from all around the world. There are many benefits of taking English classes online and some negative points. You can find my full Cambly Review here if you want to learn more about Cambly.
Teacher/Tutor ReferralCode
If you want to become a teacher on Cambly then you can use this referral code: