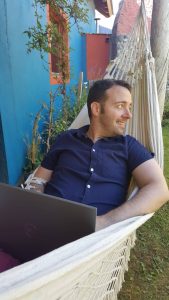 Hello,
My name is Conor and I am an English teacher from Ireland. 
I love learning languages and helping people to learn English online.
What is Cambly?
Cambly is a website/app that connects English learners to English teachers from around the world.  
This means that you can speak with a person from an English speaking country and practice your speaking skills. Learning English is a skill and you need to practice. If you only watch videos or study grammar, you will not be prepared to speak with native English speakers when you meet them. You need to practice your speaking skills and the only way to do that is to Speak English!
Cambly provides you with this chance and it is a great experience to meet people from all around the world and learn more about cultures in different countries without travelling. I teach on Cambly and it is a great experience to meet new people from Turkey, Saudi Arabia, Korea, Japan, and Brazil. I have learned so much about these countries.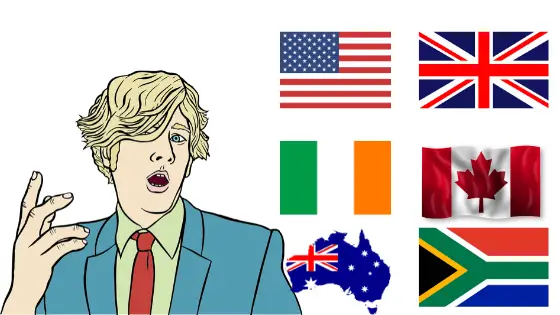 This is a natural way to learn English because you have real conversations. You can talk with speakers from the country of your choice because you can choose a teacher. So, if you are travelling to the U.S.A then you can choose a teacher from there. It is the same if you are going to the U.K, Ireland, Australia, etc. This will help you so much before your trip. There is a recording of the class so that you can review it and see your progress and learn from your mistakes!
How do the classes work?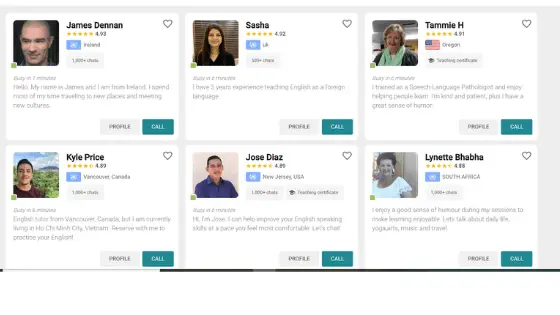 The best thing about Cambly is the chance to practice your speaking skills. So, I encourage you to the "find tutors" page and choose a tutor that is available and Call.
You will be connected to a "classroom" where you can see your teacher and you can type things on one side. Remember, it is possible to call on the website or you can download the app. I prefer using the website so you don't have to find something to hold your phone.
You will talk to your teacher for the amount of time that you have in your subscription. You can buy packages in 15 minutes, 30 minutes, 60 minutes and then you can choose how many days a week you would like to practice.
Your teacher will generally ask you questions about yourself and your interests if you have a lower level of English or you can also ask your teacher to do something specific like practice "IELTS speaking part 2"
You can also filter your search for the teacher you want by
Lesson Type

Lesson Level   

Tutor Accent

Tutor Personality

Tutor Availability
What are the benefits of Cambly?
You get 15 minutes free with this link
If you signup with this link then you get 15 minutes of conversation free. This is a great way to see if you like Cambly and you can practice your English a little bit for free. If you want more time then you need to pay and you can see all the prices of Cambly here.
You can have class when you want 
One of the best things about Cambly is that it is flexible and you can log in and find a teacher when you want to have a class. This is great if you have a busy life and can't commit a lot of time to learn English.
Very easy to call a teacher
The app is very easy to use after a few minutes and you can call a teacher and start speaking English. Maybe on Italki you can spend a lot of time choosing a teacher and then you need to book a class for another day. 
Focus on Speaking
At OneMinuteEnglish we believe that speaking English is the most important part of learning English and is absolutely necessary to improve your skills in English. Cambly is great for speaking because you speak all the time and with lots of different teachers. This is great to be familiar with different accents and vocabulary that exist around the world.
Negative points about Cambly
Technical Issues 
As Cambly grows they are often updating their platform and sometimes this can lead to technical issues and difficulties connecting to teachers. This comes and goes and hopefully Cambly will have a more stable platform in the future.
Complete Study Package
Cambly is great for practicing your speaking and listening skills but sometimes it is nice to have a teacher explain some grammar points and tips about learning English. That is why I recommend taking courses with Espresso English along with your Cambly lessons. 
How much does it cost to learn on Cambly?
You can learn English for free if you sign up with this link and you get 15 minutes for free. After that you can invite your friends and you will get more time for free.
You need to pay a subscription to Cambly and the minimum amount of time is 1 month. Learning a language takes time so don't expect results in a short time. It takes consistent practice to become fluent in English so think of it like a subscription to the gym. You need to keep going and it will be hard at some points but just try to think of all the benefits of learning English. Discover your reason and that will help you when your motivation drops.
Are you qualified to study on Cambly?
Yes!!!
Anybody can learn English on Cambly and that is what I love about it. You can learn English in a fun, informal way and learn in your own way. You need to practice speaking at all levels of the English learning journey and students on Cambly come from all over the world and have different levels of English. 
Speaking to native English speakers will help you and give you the confidence to speak English. Low confidence is a common problem. You are not alone! The best way to feel better about your English is to have a conversation with a supportive English teacher.
I'm an English beginner. Is Cambly right for me?
Yes, Cambly is a great option for you if you are a beginner. You will need to study before and after your class to improve your English and this is something I recommend you to do.
Here are a few tips for you:
Book your favourite tutor
At this stage of your language journey, it is better to have a supportive English teacher that knows you. You can also find a teacher that speaks your language and that can help you if you have a problem explaining yourself in English.
Use the automatic translation tool during class
In the chat function of the classroom there is an option to translate what you want to say. Use this option and try to speak what the translation tool to communicate what you want to say.
Enroll in the beginner curriculum
Cambly has special lessons for beginners. They are about beginner topics such as "My family".You can study these lessons before your class and then send the lesson to your tutor at the start of the lesson. You can then use this lesson to improve your speaking and pronunciation skills. 
Cambly for English teachers (Referral code)
Cambly is a great way to make an extra few dollars and help. It might be difficult to make a full-time income if you live in an English speaking country but it is great to travel and live in different countries because 10 dollars an hour is ok to live in many countries.
You can use my Cambly teacher referral link here and I hope you will get hired quicker: 
https://www.cambly.com/en/tutors?referralCode=conor42
I hope that you find this review helpful and you decide to give Cambly a try. This is your language learning journey and you are responsible for practicing the 4 skills of English so I encourage you to do this. Best of luck!