XelPlus offers a variety of online courses focused on Excel, financial analysis, and data skills. In this review, we'll take an in-depth look at some of their most popular courses and evaluate whether they provide a good learning experience. XelPlus was founded by Leila Gharani to help professionals and students gain practical Excel and finance abilities.
Take a look at the different courses here
What is XelPlus?
XelPlus provides online video courses on topics like Excel, Power BI, VBA, and financial modeling. Founder Leila Gharani has over 15 years of experience as a consultant and has taught Excel skills to professionals. She aims to teach real-world applicable skills through her courses. Gharani has received positive reviews for her teaching abilities and experience in the field.
XelPlus Courses are delivered through pre-recorded video lectures that can be streamed or downloaded. They cover topics through step-by-step demonstrations and include practice files for following along. Quizzes and assignments help reinforce learning. The Excel Essentials course covers essential functions through real-world examples.
Who are these courses for?
The XelPlus courses are suitable for professionals looking to enhance their Excel and data analysis skills for finance, accounting, and other related roles. Students pursuing business, finance, or economics degrees may also find the courses useful. Learners of all skill levels can find introductory to advanced courses tailored to their needs.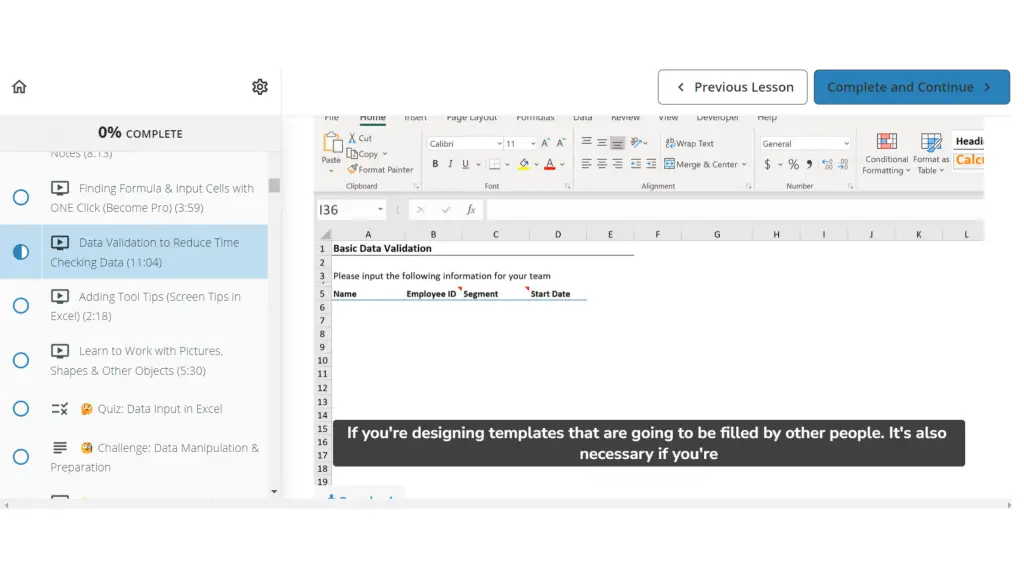 Have a look inside the courses for yourself here
Program Reputation
Reviews on sites like Trustpilot give XelPlus an average 4.5/5 star rating, with many praising the high-quality instruction and project-based learning approach. Gharani is well-regarded in the Excel skills community for her expertise and ability to teach complex topics clearly.
How much do the XelPlus courses cost?
Individual courses range from $15-200 depending on their scope. Annual subscriptions providing access to the full catalogue are $300. Payment plans are available. Compared to in-person training, the courses provide good value for the flexible, self-paced learning experience.
Refund policy
XelPlus offers a 30-day money-back guarantee with no questions asked. Refund requests can be submitted through the website contact form.
Is XelPlus worth it? 
For the affordable prices and flexible online format, XelPlus provides excellent value for professionals and students looking to develop Excel skills for finance or business roles. Compared to expensive in-person courses or low-quality online alternatives, XelPlus stands out for Gharani's strong teaching reputation and focus on real-world applications.
Pros and Cons
Pros: Flexible online learning. Wide range of courses at different levels. 30-day refund policy. Project-based learning.

Cons: Some courses quite expensive for individuals. Requires self-motivation for online format.
Praise and Criticism
Reviews from Reddit are generally good and also mention the fact that you get a LinkedIn certificate. An XelPlus Review from Conor Martin recommends the courses. 
Criticism
There isn't much criticism about the courses around. I guess the main problem people have is that they can get information from "Googling around". This is really the main criticism of all online courses and misses the point of having all of the knowledge taught to you in a structured way by an expert. Some people won't need an online course, others will.
Gharani's engaging teaching style and experience in finance make dry Excel topics come alive. The project-based approach applied skills well. I like the fact that the courses focus heavily on real-world examples instead of just features.
How to get started with ExelPlus?
To learn more about the XelPlus courses, you can visit their website at www.xelplus.com. New students can create an account, and then purchase individual courses or subscription plans.
Best Alternatives to XelPlus
Excel Exposure – Slightly more expensive but highly-rated courses, focused on financial modeling skills.

Wall Street Prep – Known for prep materials for financial modeling interviews and certifications. Courses are expensive but very application-focused.

Udemy – Large selection of lower-cost Excel courses but quality and teaching skills vary more.
Wrap-Up
These courses are for you if you don't want to waste time and just want to learn as much as possible as fast as you can. Take a look at Leila's YouTube channel if you want to learn more about her teaching style.
I highly recommend watching her playlists on YouTube, you will get a lot of value from them and see learn more about whether these course are for you