Learning English can be a long journey and it can be difficult to know what to study. I created this step by step guide to help you know what to do.
Step 1  Ask yourself questions
Why am I learning English?
This is an important question to ask yourself because different aspects of learning English become important. 
If you want to learn English to travel, then communication is important so you need to practice a lot of speaking and listening.
If you want to learn English for your career, then business vocabulary and communication is important.
How do you like learning?
Are you a visual learner? Are you a social person? 
If you are a visual learner then an English course is a great way to learn English. You need to see things in writing before you remember them. 
If you love talking to people, then an English class is perfect for you. You can improve so many skills with an English class, speaking, listening, vocabulary, grammar.
Here is a list of ideas of ways to learn English and you should try different ways to practice. Find something you enjoy doing and learning English will become much easier! (I prefer singing songs in different languages!)
What is my level of English?
It is important to know your level in English so that you are studying the right things. You should be studying grammar and vocabulary that is a little bit difficult for you, not too easy, not too difficult. 
If your brain is tired after studying or practicing, then that is a good thing!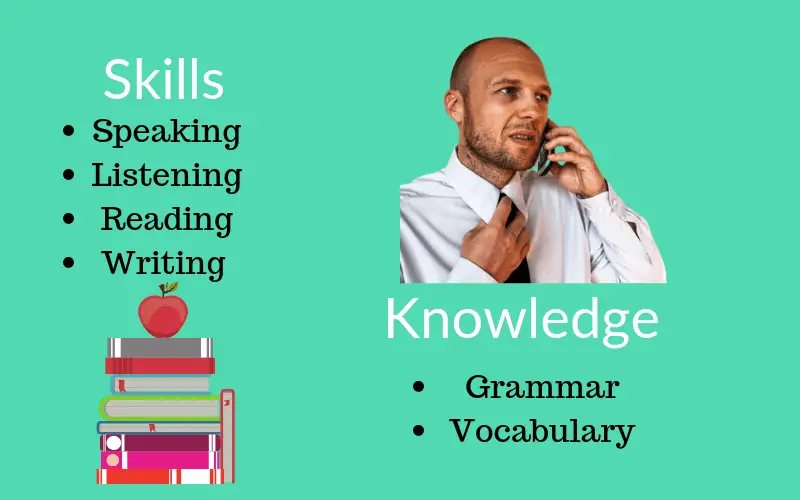 What are my strengths and weaknesses?
Try to think about the 4 skills and grammar and vocabulary and think about which ones are the weakest for you. Spend some time on your weaknesses first and then finish your study session with your strong points so you finish in a good mood and then you will want to go back to study again. 
Step 2 Make a Practice Plan
Monday

Tuesday

Wednesday

Thursday

Friday

Reading

Read and answer the questions on British Council

Write down new words in a notebook

Writing

Chose a writing lesson from British Council and do it.

Try to find a teacher or friend to correct your writing to get feedback. Learn from your mistakes. 

Speaking

Take a free 15 minute class with Cambly.

Sign up for classes every week or if you have no money find a language partner.

Grammar + Vocabulary

Choose a grammar topic from Exam English and study it.

Review the new words from the week and check that you can use them

 
A study plan is a great idea to make sure that you practice the 4 skills. Speaking and listening are the most important skills in my opinion so practice them the most. When you have a high level of speaking, it gives you a lot of confidence, and all the other skills are much easier. For that reason, I recommend speaking as much as possible. 
Step 3 Practice Every Day
( Follow your plan)
Ok, now you have your plan, it is time to practice. You need to decide that you are going to do this. You need to study more when you improve in the language(because it is easier!)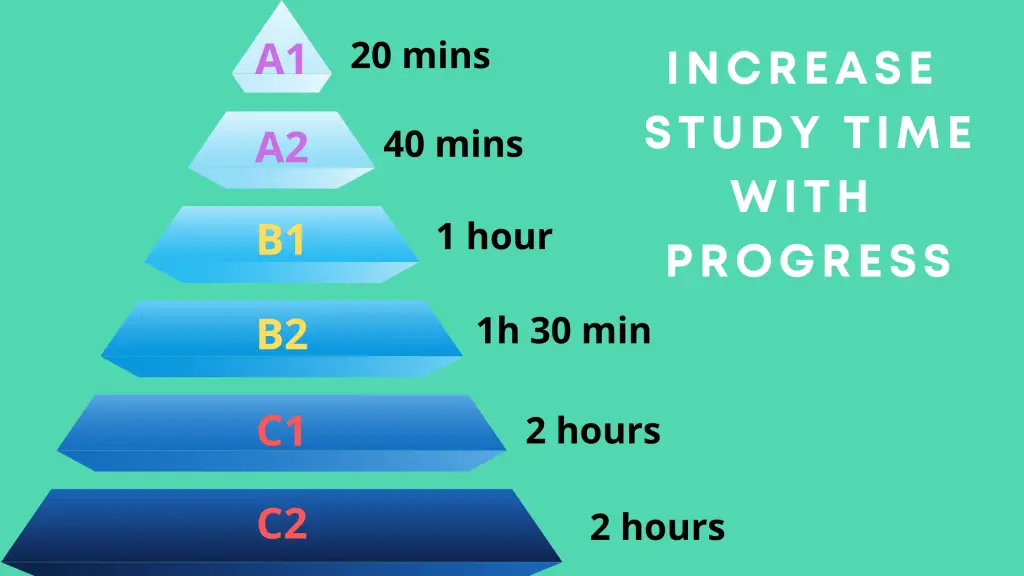 What are you going to do when you don't feel like studying? 
You also need to think about when you are tired or don't feel motivated. I had a student that always booked classes with me on Italki because then he had to attend the class because he paid. No excuses! 
You should only watch Netflix passively to practice English when you are very tired. You can actively use netflix to improve your listening vocabulary if you are willing to stop and check new vocabulary and repeat what the characters are saying. 
Step 4 Check your progress after 3 months(make a new plan) 
After 3 months you should need a new plan. 
Take a level test again.

Find out what worked and helped you to improve and what didn't.  

Make a list of new grammar topics to study. 

Decide on new ways to practice.

Congratulate yourself on your progress no matter how much you improved.
You can take a new level test here. See what questions you have already studied and things you don't know. Think about topics of grammar and vocabulary you can practice by yourself or with a teacher. Check this list again to see if there are any ideas to help you learn English in a different way. If you are at a B1 level, study more grammar, If you are at B2 level, study more vocabulary.
Most important of all is to be proud of yourself that you are continuing your English journey. Remember, learning English is something that you can always improve on so you need to learn how to be happy with where you are now and don't compare yourself to other people!
Step 5 Practice every day again
Use your new plan and try to stay motivated. As you improve, you need to spend more time engaged in English. This means consuming English news, reading English books, watching English T.V, listening to podcasts in English.
The language learning plateau
Remember that it feels like you make more progress at the beginning because you start with zero ability and you quickly learn a few phrases. The further you progress in learning English, the slower the progress feels. It can take a long time to move from B2-C1 and for that reason you should be studying and practicing for 2 hours a day.
Step 6 Keep going 
Patience and persistence are very important in learning English. You need to put in consistent effort for years.
 The best way to keep motivated is to be interested in things that are only in English, like English music or English T.V series. If you are interested in technology or business, then this is a great way to keep in contact with the language.