This article will guide you to reach an intermediate level in English.
Before we begin..
Is a B1 level in English fluent?
Fluency in a language is a subjective thing. There is no rule that says that you are fluent or not. When you can have a conversation about a range of topics(that you know in your own language) without hesitation, then you are fluent. A B1 level student usually is almost fluent but in my experience, I would describe a B2 level as fluent in English.
Is B1 level intermediate? Is it a good level of English?
Yes, B1 level is intermediate. It is a good level of English but there is a still a bit of work that you need to do before you become fluent so keep practicing. 
Let's learn how to get to B1
So let's go!
In order to get a B1 level in English you need to be able to communicate to a reasonable standard about common topics such as work,school and leisure with the four skills of English, Listening, Speaking, Reading, Writing.
In addition to reaching a decent level in the four skills it is also important to have a good level of Vocabulary and understanding of Grammar so that you can express what you want to say clearly and fluently. This, like any skill, takes practice. It is best to start off slowly, 15 minutes per day and gradually increase your practice every week.
 At the beginning, it is a good idea to practice each skill separately and then combine skills as you improve. Watching a T.V series in English is not enough. You can't play the guitar after watching someone play the guitar for 20 hours. It is the same with English. You need real practice and I will explain how to do to this now.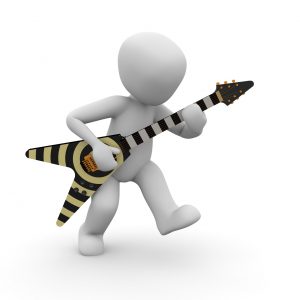 Vocabulary
We use the same 1,000 words for 80% of all our conversations. Learn these words! Duolingo is a good starting point if you don't have any vocabulary but I find it gets boring after a while. Espresso English have a great vocabulary course where you learn vocabulary about certain everyday situations. This is a great way to learn vocabulary as you don't miss any topics. It is important to know vocabulary about topics that you are interested in. If you love food, watch cooking shows on Youtube, If you love Fifa on the Playstation, change the commentary into English. The important thing is to find new interesting English words every day. You should also write down every new word in a notepad and review the new vocabulary every night before bed.
Listening
Listening is a skill, so you need deliberate practice with feedback. At the beginning it is a good idea to listen to dialogues on Youtube (You can improve your vocabulary too!). You can also listen to Podcasts for English learners or take the Espresso English listening course. The British Council website has lots of great examples.You can try the Ket practice tests book for deliberate practice and when you are ready you should listen to BBC 6 minute English. If you need a break from all that study and you like music, try lyricstraining.com
Speaking
You should definitely try to start speaking English as soon as possible. You can do this by repeating what you listen to out loud. The best way to practice speaking is in a real conversation. Do not forget this part! Try to make English speaking friends and if you can't then book a class on Italki or Cambly. Italki is the best way to learn a language on the internet. You can find a teacher to help you learn English and get the feedback you need to improve. It is also a lot of fun and you can make friends from all over the world and learn about different cultures.
Grammar
Grammar is fun! Grammar is fun when you study it with the other skills. It helps you to speak correctly and for the listener to understand you better. You can study it with your teacher on Italki or by yourself. If you intend on studying it by yourself "English Grammar in Use" by Raymond Murphy is the best book you can buy as it has very clear explanations and practice with answers. You can also look at MyEnglishpages.com for more practice.The more practice you get the more you will understand how English works.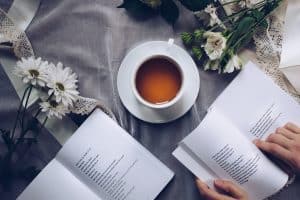 Reading
English is everywhere! Try and read everything you see and understand the meaning. You need a short book with simple vocabulary at the beginning to give you confidence. Do not buy a long book or a children's book (often irrelevant vocabulary) Try to read as much as possible and check vocabulary only when you really can't understand the meaning of the sentence.
Writing
Writing is a great way to combine all the other skills. Like Speaking, it is important not to forget this part. Write a diary every day explaining what you did that day or what you are going to do. Write messages in English to people on Facebook, Whatsapp etc and ask them to help you. You can also ask your Italki teacher to correct your writing in class. Try to make it fun and you will see improvement.
Don't feel like this is too much, you can do this. You just need to make a plan, for example:
Monday Listening
Tuesday Italki class
Start today!
It is better to set a specific time to study for example: When I finish dinner, then I study English. Try to make it part of your day every day. You need to remember that it takes time but the benefits are worth it. You will understand the lyrics of your favourite song, travel and communicate with people from all over the world, get a promotion or even get a new amazing job!