In this review we will look at:
What is FluentU?
How much does FluentU cost?
The Benefits of FluentU
The Problems of FluentU
Is FluentU worth it? Is it good?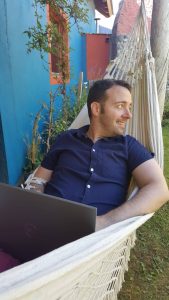 Hello,
My name is Conor and I am an English teacher from Ireland. 
I love learning languages and helping people to learn English online.
FluentU is not a good paid platform to learn English. Try Cambly for speaking practice or Espresso English for online courses.
What is FluentU?
FluentU is a popular blog and language learning platform where students watch videos and take quizzes to learn a language. As a student, you watch videos and read the subtitles and you can check for vocabulary that you don't know. The videos usually come from Youtube. 
You can also use their app on IOS or Android and watch the videos while you are on the move. Their blog has over 5 million monthly visitors and has language learning tips about nearly every language.  There are currently 9 languages that you can study but in this article, I will focus on learning English.
How do you sign up for FluentU?
To sign up, Click the button above and you can try a 14 day trial for free. After that, you need to give your email address and credit card details. You will also be asked for your level and then to choose some videos from their list so you can start. I choose beginner English and they offered me videos for children. They didn't ask me my age so that was a bit surprising as that is not really suitable content for me.
How much does FluentU cost?
FluentU costs $20 a month if you sign up for a year($240) and $30 dollars if you choose to pay monthly.
Be careful if you signup for a 14 day free trial and remember to cancel your account if you do not want to pay.
Some Example lessons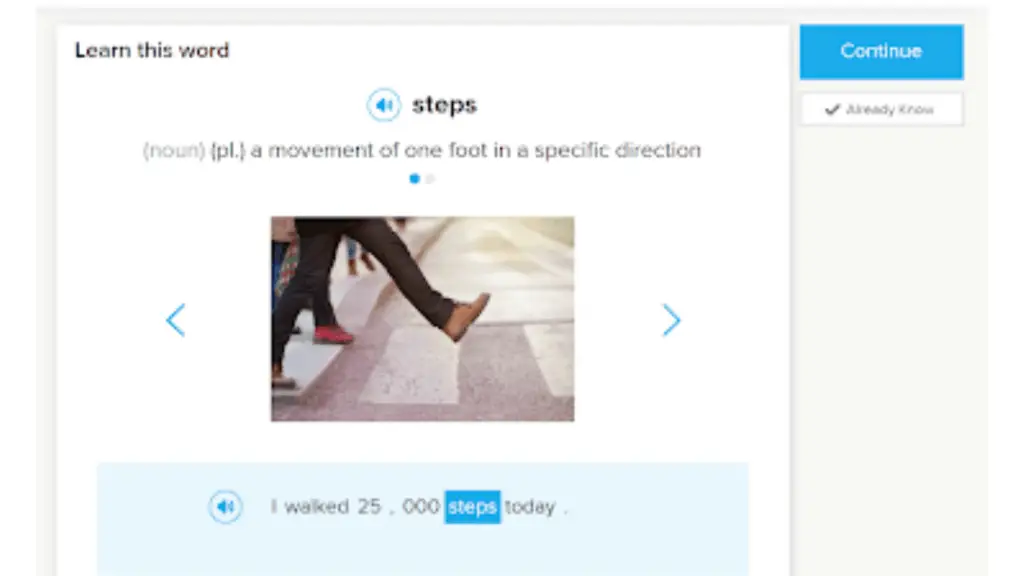 The Problems of FluentU
I started with the problems with FluentU because there are so many and I want you to know why I don't recommend FluentU as a paid product to learn English.
1. No clear guidance on what to do
One of the main benefits of an online course is that you can learn English in a structured way so that you can learn everything. The lessons in FluentU are just random videos. There is very little guidance on where to start or what to do.
2. Passive learning
Watching videos is a form of passive learning. Many people say that you can learn a language by just watching videos and listening. I believe this is one of the slowest, least effective ways to learn a language. You do not remember new words, you do not make new connections and most importantly, you do not practice your speaking skills
3. No speaking practice
Speaking practice is the most important part of learning English and that is why I promote platforms like Cambly. You can't speak English if you just watch videos on Youtube just like you can't play the guitar by watching videos on Youtube.
4. Robot voice in the quiz
When you listen to the audio in the quiz there is a robot voice. This will not prepare you for speaking with native speakers. Native speakers have different rhythms and intonations and it is so important to listen to real English.
5.Some pictures make no sense
Some lessons include pictures that don't make any sense to me. If you have a teacher you can ask your teacher to give you many examples until you understand. This is not the case with FluentU.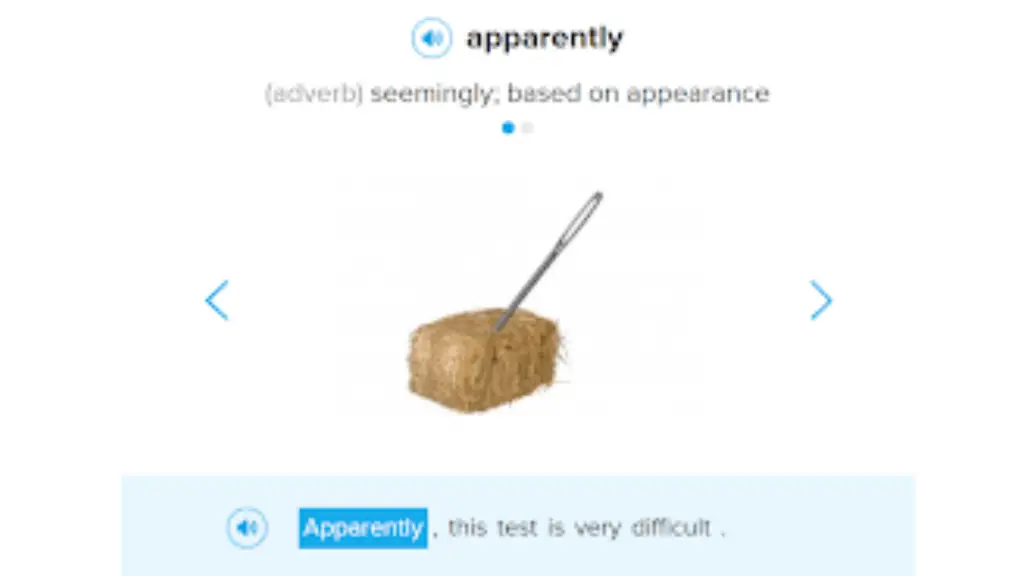 The Good points of FluentU
1. Lots of videos
There are plenty of videos to watch if you enjoy watching lots of videos. At the time of writing, there are over 3,000 videos which is a lot of material to watch but of course, all the videos come from Youtube so you can just watch them there for free.
2. Real material
The videos are real people talking which is good for learning how real people speak English. This is much better than the English you see on Duolingo for example where the sentences sometimes make sense grammatically but are totally irrelevant to real life. 
3. All languages with one subscription
When you buy a subscription to FluentU, You get access to videos in all of the languages that are available at the moment. There are currently 9 languages available.
Spanish

French

Italian

German

English

Russian

Japanese

Mandarin Chinese

Korean
Free alternatives to FluentU
This is a free google chrome extension that you can use to learn the same way as FluentU if you have Netflix. There is a new version that works with Youtube too.
Watch videos on Youtube with subtitles in your own language and the language that you are learning.
Other features of FluentU
There are some other small features that are included in FluentU
Audio
There are only 4 audios at the current moment to learn English so it is not really an added feature. If you want to improve your listening skills, try the Espresso English listening course.
Flashcards
I personally hate flashcards. It is the most boring way to learn new vocabulary. Learning words without context is a terrible way to learn a new word. What is the point in learning the meaning of a new word if you don't know how to use it? Learning new vocabulary with a friend or a teacher is so much more fun and it is much more likely that you will remember the new vocabulary too. People learn through emotional connection.
Points and Streaks
This is what is known as the gamification of learning a language. The more points you get, the more English you know. In reality, this is irrelevant. Many language learners use systems like FluentU and Duolingo and earn many "points" but can't have a short conversation with another person. Streaks mean that you learn a certain number of days in a row. It is a much better goal to try and reach a new level of English. 
Is FluentU worth it? Is it good?
No, FluentU is not worth paying for. I use a similar method as one way that I study but it is free. You can find the video that I made explaining this method and I believe it is better and more interesting. Speaking practice and grammar are the most important parts of learning English and FluentU does not do a good job helping the learner to improve their skills/knowledge.  
Speaking and Listening in real-time(I mean having a real conversation) is the most important part of learning English. This is followed by understanding grammar. If you speak English regularly and study grammar, you will learn vocabulary in a more natural way. This method of study(watching videos) is the least effective way to learn English so only do this when you first have a routine of speaking English and studying grammar.