In this review we will look at:
What is Babbel?
How much does Babbel cost?
The Benefits of Babbel
The Problems of Babbel
Is Babbel worth it? Is it good?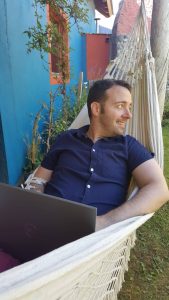 Hello,
My name is Conor and I am an English teacher from Ireland. 
I love learning languages and helping people to learn English online.
What is Babbel?
Babbel is an online platform to learn 14 different languages. In this review, we will talk about learning English with Babbel which you can do through many European languages (including Spanish and Portuguese). 
You can learn English on your computer or your phone(Android or IOS). Babbel uses a similar method to many language learning systems that use pictures, sounds and speech recognition to introduce new vocabulary. 
How do you sign up for Babbel?
Signing up is easy and getting started is very easy. All you need to do is choose a language and use your email address to get started.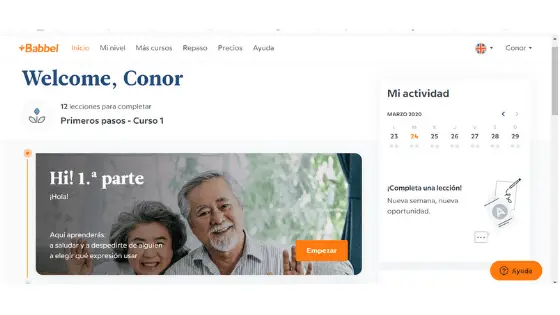 You will start at the beginning and one lesson in each course is free. I encourage you to try these lessons to see if Babbel is for you. After this point, you will have to pay.
Some Example lessons
Lessons begin with an introduction to basic words with pictures or descriptions at the beginning and then move on to speech practice and fill in the space exercises. You have some reading lessons in the advanced lessons as you can see below. 
Vocabulary Lesson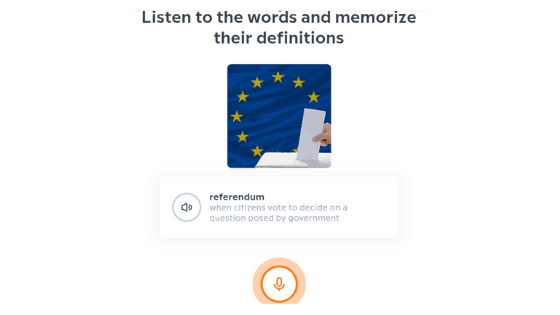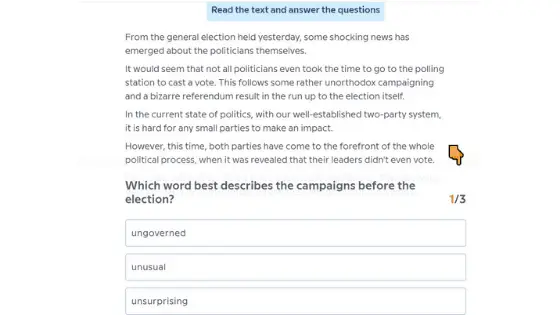 How much does Babbel cost?
Babbel gives you the first lesson in each course for free but after that, you need to pay. It is cheaper if you signup for a longer time.
The Benefits of Babbel
Language in Context
Learning language in context is so important. Words do not exist on their own. They need other words to make sense. As you can see from this lesson, we learn how the new vocabulary works in a sentence. This is so important. If you do not know how to use the word, then the meaning doesn't matter.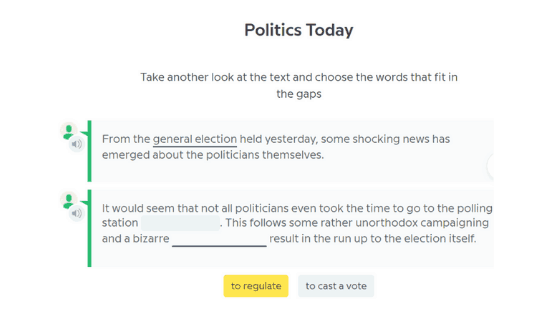 Helpful tips in your native language
When you learn new vocabulary, Babbel gives you little helpful hints about the piece of language that you are learning. I always want to learn more about a word/phrase so that I understand it 100% and how people use it. This functions similar to the "discuss" feature in Duolingo which you can read more about in my review of Duolingo.  
Relatively cheap
In comparison to other similar programs, it isn't that expensive. Duolingo is free and has a lot of what Babbel has to offer but if you choose to pay to learn English online then Babbel is one of the cheapest ways to get started.
The Problems of Babel
Voice Recognition
In some lessons, you have to speak and record your voice so that you can see that you are pronouncing the word or sentence correctly. I am a native English speaker and the voice recognition system marked my pronunciation wrong often so this is very frustrating for somebody who is trying their best to pronounce the word correctly and it might be a fault in the correction system. The technology simply isn't good enough yet. At least you can continue even if you can't pronounce something correctly.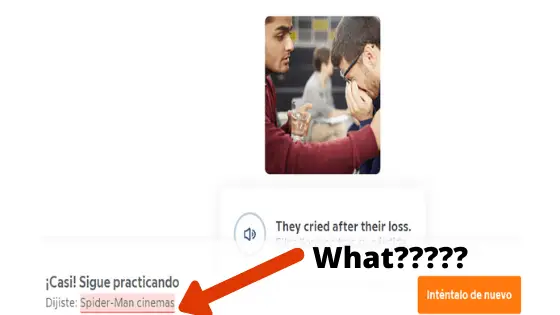 No dynamic language practice
Practicing English in the way you practice on Babbel is a good start but it does not prepare you for speaking real English. Language is dynamic and changes often and different people use language differently. The only practice for getting better at having a conversation in English is actually having a conversation in English. 
Lack of depth to courses
There are a lot of courses on Babbel but sometimes I wish there were more lessons in each course. Often they have around 10 lessons per course and these can be done quite quickly. It also becomes a bit repetitive like Duolingo. Espresso English usually have 30-50 lessons and have video lessons to keep you engaged. You can read my full review of Espresso English courses here.
Is Babbel worth it? Is it good?
Babbel is a good way to learn English. It is better than Duolingo because it has more lessons and variety of lessons.  Babbel is worth it if you like learning in a structured way and you are committed to studying every day. I prefer learning with a variety of materials and much more real speaking and listening practice. You can try Cambly free for 15 minutes if you want to practice with a native English speaker.