In this review we will look at:
What is Busuu?
How much does Busuu cost?
The Benefits of Busuu
The Problems of Busuu
Is Busuu worth it? Is it good?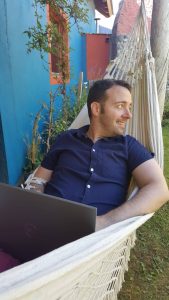 Hello,
My name is Conor and I am an English teacher from Ireland. 
I love learning languages and helping people to learn English online.
What is Busuu?
Busuu is an online language platform that allows you to learn English online with English courses. You can also connect with native English speakers in the Busuu community. The lessons include vocabulary and grammar and also let you practice writing with the extra feature of allowing native speakers to correct your writing and speaking skills. Busuu uses Artificial Intelligence to make you a personalized study plan and they also have over 1,000 lessons created by language experts.   
How do you sign up for Busuu?
To start learning English on Busuu you just need to go to the website busuu.com and click get started. You then need to choose your language and give your personal details. You can only learn one language for free so choose one. After that, you need to do a level test or start from the beginning. You then need to do a quick survey to learn more about why you are learning English.
Some Example lessons
Vocabulary lesson
Listening and choose the correct word
How much does Busuu cost?
Busuu is free to start but if you want to use all the content and features you need to pay. It is best to sign up for 12 months and cancel your membership when you are not using it anymore. This is great motivation to study a lot and then cancel when you need more advanced materials. You can see the prices below or you can find them here in your currency.
The Benefits of Busuu
Variety of Lessons for with skills practice
I really like the variety of lessons that you get with Busuu. They are so much better than the boring lessons with Duolingo or Babbel. With Busuu you practice speaking(you record a voice note), listening, reading, writing, vocabulary, grammar, and even pronunciation.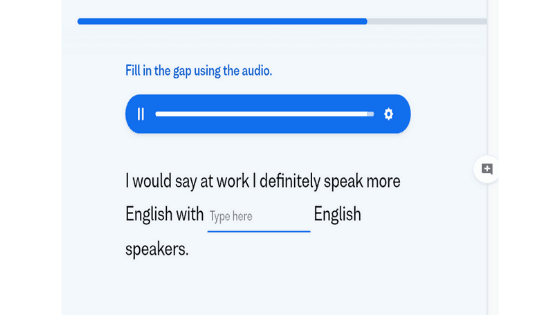 The lessons are great too. For example, the listening lessons include practicing the different listening skills you need to improve your English(listening for gist, listening for detail). The video and reading lessons are interesting and you use real material from the New York Times and The Economist.  
New lessons
Busuu is constantly improving and creating new English courses. The new courses are excellent and use video and audio for a more modern lesson. I am excited about the new lessons that Busuu are providing for people learning English. You learn English in context which is so important and the variety of languages keeps you motivated.
Here is one of the new pronunciation lessons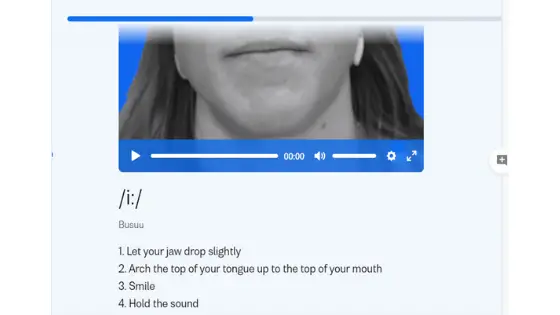 Social section/Feedback
There is a section in Busuu where you can meet people who are learning your language and they can provide feedback for your speaking and writing. This is included in the premium version of Busuu but you can make friends with people in the free version. Feedback is so important to check if you are speaking correctly.  
The Problems of Busuu
Dynamic Speaking Practice
Speaking practice is the most important part of learning a language in my opinion and you don't get this with Busuu. In fact, most online platforms do not offer speaking practice for free because English teachers generally need to earn money. Cambly and Italki are great examples of websites that you can speak English and have a real conversation. 
Grammar is Premium
Most of the grammar lessons are premium so you need to pay for them. In fact, most of the lessons I think are the most valuable are premium (Video, Listening). The good news is that you can try the lessons and see if you like them and then decide if you have enough money. 
Is Busuu worth it? Is it good?
Yes, Busuu is a great way to learn English. There is a study that showed that 84% of people improved their language skills with Busuu and with 20 hours of study you can learn the same amount as a college semester. Impressive! Busuu is best for beginners.  
I think Busuu premium is worth the money but you could also take classes with Cambly if you specifically need help with Speaking/Listening skills or Espresso English if you need to fix a specific problem. You can have a look at the Espresso English courses here.